Bessie + Barnie
Embraced by celebrities, Bessie + Barnie represents the best of Made in the USA with an inimitable combination of opulence, high artisanry and contemporary glamour. Every Bessie + Barnie piece is designed with unparalleled quality, custom made to traditional craftsmanship standards and stitched by skilled artisans.
Made in the USA
Custom made
Build Your Own
Luxurious
Durable
Eco-friendly
Convertible
Proud Supporter of Pet Adoption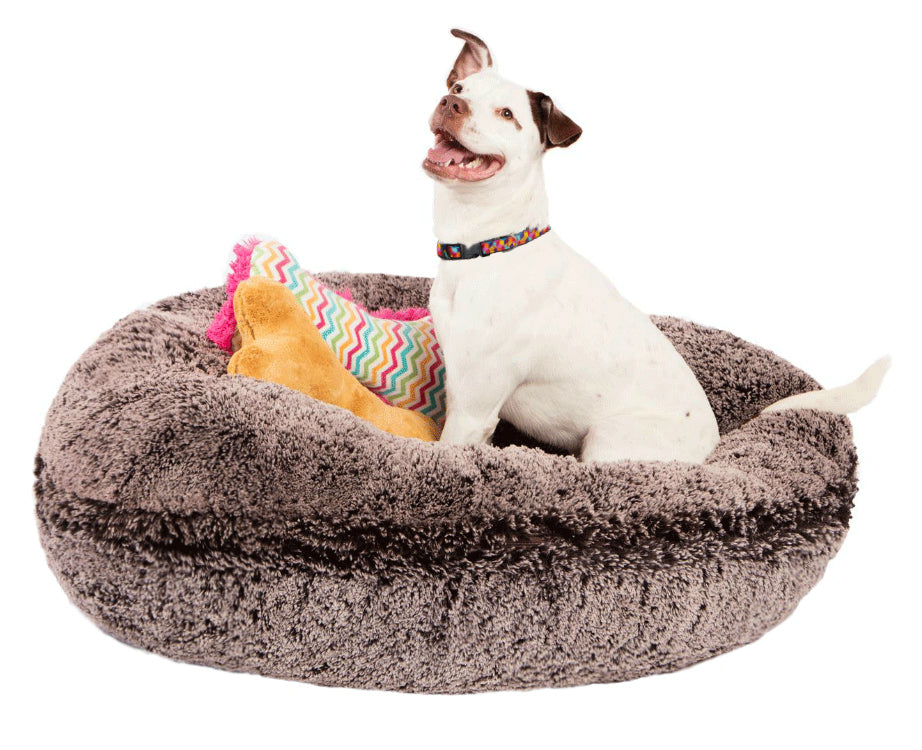 Bessie + Barnie is a pet product factory founded in 2008 in New York, and currently located in Doral, Florida. We are proud manufacturers of the world's most special beds and accessories for pets. We are American made, custom made, luxurious, durable, eco-friendly, convertible, and stylish. You dream of it, we make it!
Our fabrics are fun, soft, colorful, trendy, and impossible not to love. The simple touch of it makes any pet - or human! - fall in love. Our signature collection of fabrics and more than 1,000 possible combinations make our products the most stylish and exclusive in the market. To take customization to the next level, customers can also add ruffles, filling or monogram it. This is the most luxurious a pet product can get – and our furry friends deserve to live in style too!
Part of Bessie + Barnie luxury concept also embraces durability. Our products support pet play and digging for the most active dogs and cats. Our pet beds, crate pads, and blankets make pets and owners happy as they maintain their quality even in multiple washing and drying cycles. Bessie + Barnie beds are easy to assemble, clean, and all come with an endurable water proof pillow liner.
Sustainability is also a key point for us. We appreciate the world we live in and like to take good care of it. That is why our pet beds and products' pillows are made of eco-friendly polyfill, which is a by-product of recycled soda bottles. For each bed we make, an average of at least 30 soda bottles are recycled and gain a new powerful use. We like to believe we turn waste into magic.
Bessie + Barnie products are also convertible, which means they can be used in different sides and shapes. The possible combinations of fabrics, monograms and ruffles make products look very different from each side. The smart use of hidden strings provides a total product shape transformation. Usages can also differ by the change of product's shape, providing pets different stylish ways to relax.
Bessie + Barnie proudly supports the adoption cause and many charities including the Humane Society Miami, whom gracefully provided us with several pets to be photographed in this website. When you adopt a pet, you are saving a life. You get just as much love (if not more).